Judging by the rusty floor, it will have been lucky to have survived the journey to the island nation in the Mediterranean Sea.
Regardless, the HK has already led an incredible life, says, vendor Milos Dinic.
"The guy who bought it in Australia was one of many Serbian workers that left Serbia (ex-Yugoslavia) after World War II when Tito's Communists took [power]," Milos explained.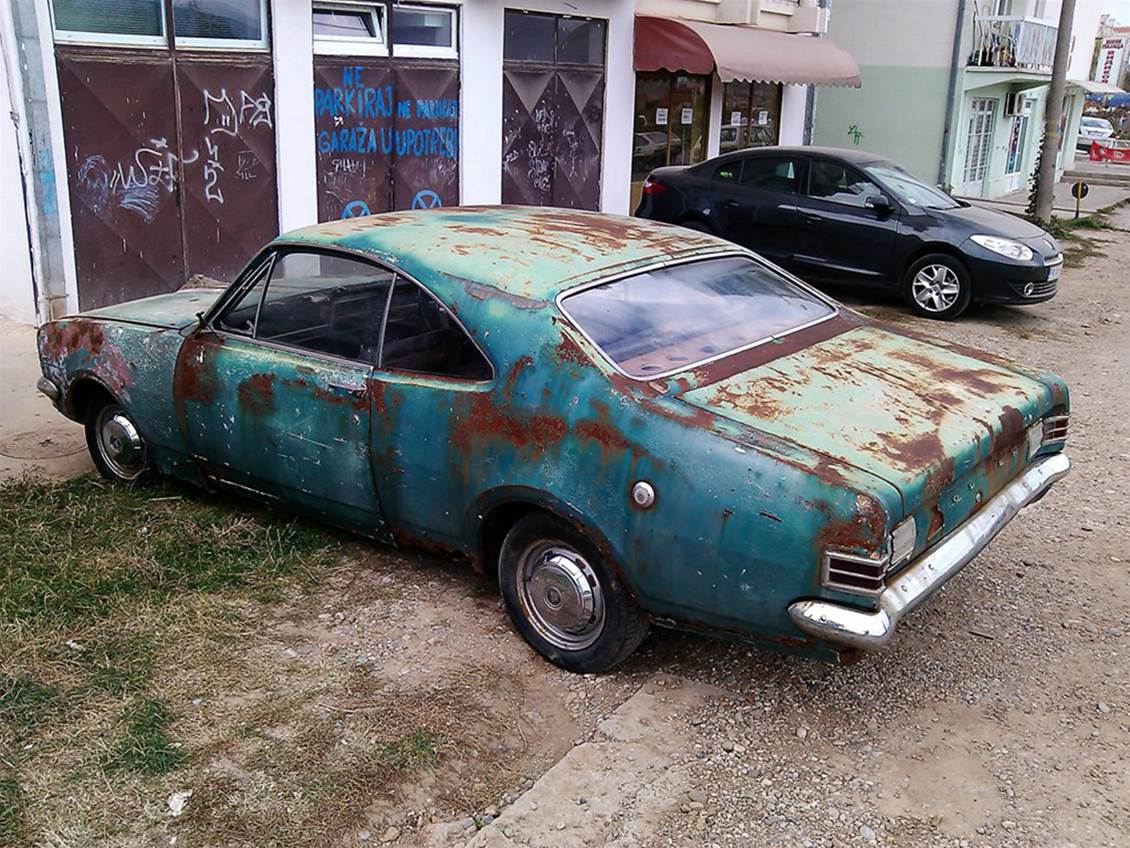 "He came [back] here by ferry with the Monaro, but the Communist regime confiscated his car because it was right-hand drive... but the real truth is that they controlled all people who were coming from Australia because many Serbian and Croatian war criminals escaped to Australia as soon as the WWII ended.
"Communists didn't like show-off people," Milos continued, highlighting that they caused disturbances by "showing off the property they earned in capitalistic countries.
"The owner of the Monaro moved back to Australia and never came back to Yugoslavia.
"The guy who sold me the car bought it during [the] 1980s in a state agency auction. After [a] few years he left it in his village behind an old house in the countryside close to Kursumlija town (south Serbia), where my brother Lazar found it and bought [it] for €800.
"I now live in Florence, Italy and my brother and father didn't have money to restore it, so they decided to sell it. The offer came from Malta so I hope the car will have a new life there."
Given the number of Aussies of Maltese heritage we're sure someone will send us a pic of the car if it survived the trip from Serbia. AMC's 'spies' cover the globe and have long proven to be experts in sniffing out Australian-made classics in remote and unlikely corners of the world. Malta will be easy pickings!
This article appeared in
Australia MUSCLE CAR
Magazine
Issue 86