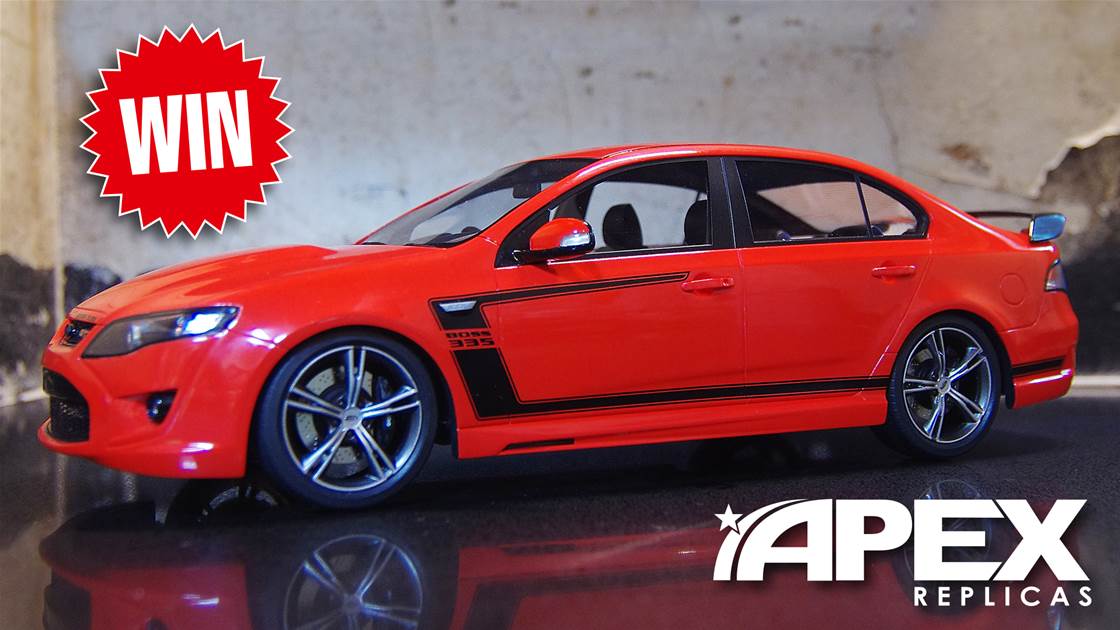 WIN this Ford Performance Vehicles GT R-Spec in Vixen Red 1:18 Scale Model Replica from Apex Replicas
You could WIN this limited edition release 1:18 scale Ford Performance Vehicles GT R-SPEC from Apex Replicas just by being an Australian MUSCLE CAR Magazine Premium member!
The 'R-Spec' pack was introduced into the FPV range with the BF Mk2 model to give the already high performing an increase in handling and steering feel while not compromising road comfort. Running through the BF 40th Anniversary models plus the F67 Typhoon and the GT 'Cobra' the R-Spec package was highly popular with FPV owners and fans.
With the release of the FG model Falcon, Ford again produced a limited edition R-Spec model in special colour and stripe combinations. The hero colour was black with red accents and C stripe down both sides echoing the Ford Mustang Boss 302 Laguna Seca model from the USA. The FG R-Spec was also produced in limited numbers in Kinetic Blue, Winter White and Vixen Red with black accents as shown on the Apex Replicas model pictured here.
This stunning 1:18 scale model features:
• Highly detailed scale model replica
• Highly detailed interior
• Comes on a black display base
• Produced in high quality, sealed resin body
• Limited edition only 288 pieces made worldwide
• Includes numbered Certificate of Authenticity
Thanks to Apex Replicas and Downies Collectables
View their complete catalogue at https://www.downies.com/model-cars
To be in the running, all you need to do is be an active member on our draw date.
So why not join in on the AMC Premium experience?
Sign up today and you could be our lucky winner!
Terms & Conditions
Competition open to Australian active members to Australian MUSCLE CAR Magazine Premium, ending 7/6/22. One member will be drawn at random and will win a model car from Biante valued at $240. Prize valued at up to AUD$240. One winner will be drawn from the entire Australian MUSCLE CAR Magazine Premium membership base on 7/6/22. Please allow up to 6 weeks from draw date for prize to be delivered. The promoter is nextmedia P/L. NSW Authority No. TP/01427; ACT Permit No. TP 21/02081.